The UFM School of Business invites you to its next seminar:
Family Business Governance: Mechanisms, Best, and Next Practices, given by Pramodita Sharma
Savvy owners are well aware that both their family and their business are in a constant process of evolution. The structures and decision-making processes that work for one stage of their evolution may become unsuitable for the next. For example, what worked perfectly well during the controlling-owner stage of the family business, may be inadequate to support effective decision making in a sibling partnership, or a cousin consortium, or a group of unrelated owners and managers.
This interactive program draws insights from the very latest research and practices to increase your understanding of the role of governance structures and processes in the success of long-lived family enterprises. Case discussions will reveal the subtle cues that signal a need to revamp governance mechanisms. Reflective exercises are used to bring those insights to your family business and guide you to prepare your own skills as a board member. By the end of the program, you will feel confident that you understand what your family business needs, why and how to design the systems for effective decision making that will guide multi-generational continuity and success.
Pramodita Sharma is the Schlesinger-Grossman Chair of Family Business at the Grossman School of Business, University of Vermont. She is a visiting scholar at the Family Business Center at Kellogg School of Management, USA, and the Indian School of Business, India, and is an advisory board member of the Jönköping International Business School (JIBS), Sweden. Dita served as the editor of Family Business Review from 2008-2017. Her research on succession, governance, innovation, next generation commitment, entrepreneurial leadership and sustainability in/by family enterprises has been published in over fifty articles and ten books. Since 2015, she has published Entrepreneurs in Every Generation, Patient Capital: The Role of Family Firms in Sustainable Business, and ten articles in journals such as ET&P, FBR, JBE, JBR, and JFBS. Pioneering Family Firm's Sustainable Development Strategies is her most recent book.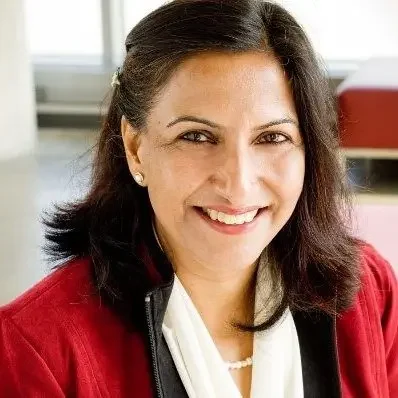 UFM School of Business
students and graduates
Regular fee 
$250
External participants
Regular fee
$500
10% off total fee for groups of 3 or more.
Complete the following for more information: